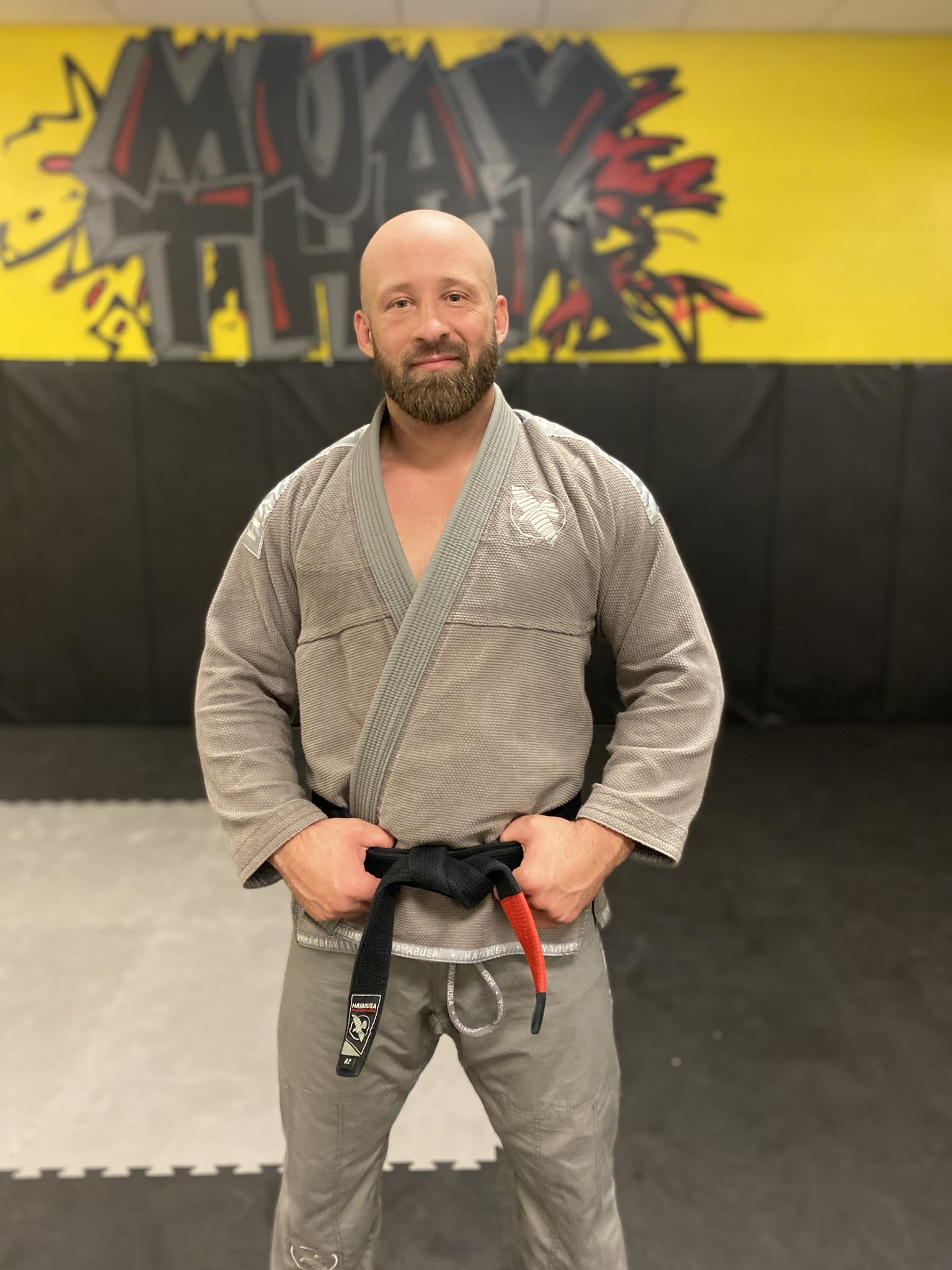 Eric Graham
Eric Graham is the owner and head instructor at Graham MMA. He has black belts in both Brazilian Jiu Jitsu and Muay Thai, studying under Israel Gomes' American Killer Bees Association for the last 13 years.
A local trailblazer in the world of Mixed Martial Arts, Eric began his training in the early 2000's, when not many people were familiar with Jiu Jitsu. Now, he is 7-2 as a professional MMA fighter and has trained with some of the top UFC fighters in the world, including Anderson Silva and Matt Hughes.
Beyond traditional training, one of Eric's favorite opportunities is working with military and law enforcement. He has had the honor of training with the U.S. Army Special Forces and many members of various police and sheriffs departments.
Eric first opened Graham MMA in the Oak Grove area of Hattiesburg in 2015 before moving the gym to his hometown of Petal in 2017. Since the original gym opened, the number of students has almost quadrupled.
Coming from a large family and having three children of his own, Eric values family over anything. Although Graham MMA is a fighter's gym, we aim to also be family friendly. He emphasizes kids' Jiu Jitsu and kickboxing as well as self defense for everyone in the family.